Sore Muscles Bath Salts
Regular price

$0.00

Sale price

$23.00
Our mineral rich Asian sea salts are blended with Epsom salts to help relax you, reduce muscle tension, and eliminate toxins from your body. An aromatic essential oil blend of peppermint, eucalyptus, rosemary, and cypress help soothe and calm the whole body, while helping to reduce muscular pain, spasms, cramps, and soreness.
Ingredient Benefits
Sea Salt: Contains high levels of potassium which regulates the skin's moisture levels, magnesium which promotes healing, and bromide which has a soothing, relaxing effect. Also used to relieve aches, pains, and skin conditions like body acne, psoriasis, and eczema.
Peppermint Essential Oil: relieves stress, depression, mental exhaustion, indigestion, itching, and nausea; increases alertness, improves dull skin.
Cypress Essential Oil: Antiseptic, helps cure muscle pains and cramps, and promotes the removal of toxins in the body.
Eucalyptus Essential Oil: Stimulates circulation, warms the body, increases concentration, is useful for relieving rheumatic aches and pains, and helps relieve cold and flu congestion.
Rosemary Essential Oil: Helps with headaches, migraines, and mental fatigue while being extremely hydrating and antiseptic.
Directions
Ingredients

Asian sea salts, epsom salts, essential oils of (peppermint, eucalyptus, rosemary, cypress), fragrance
Share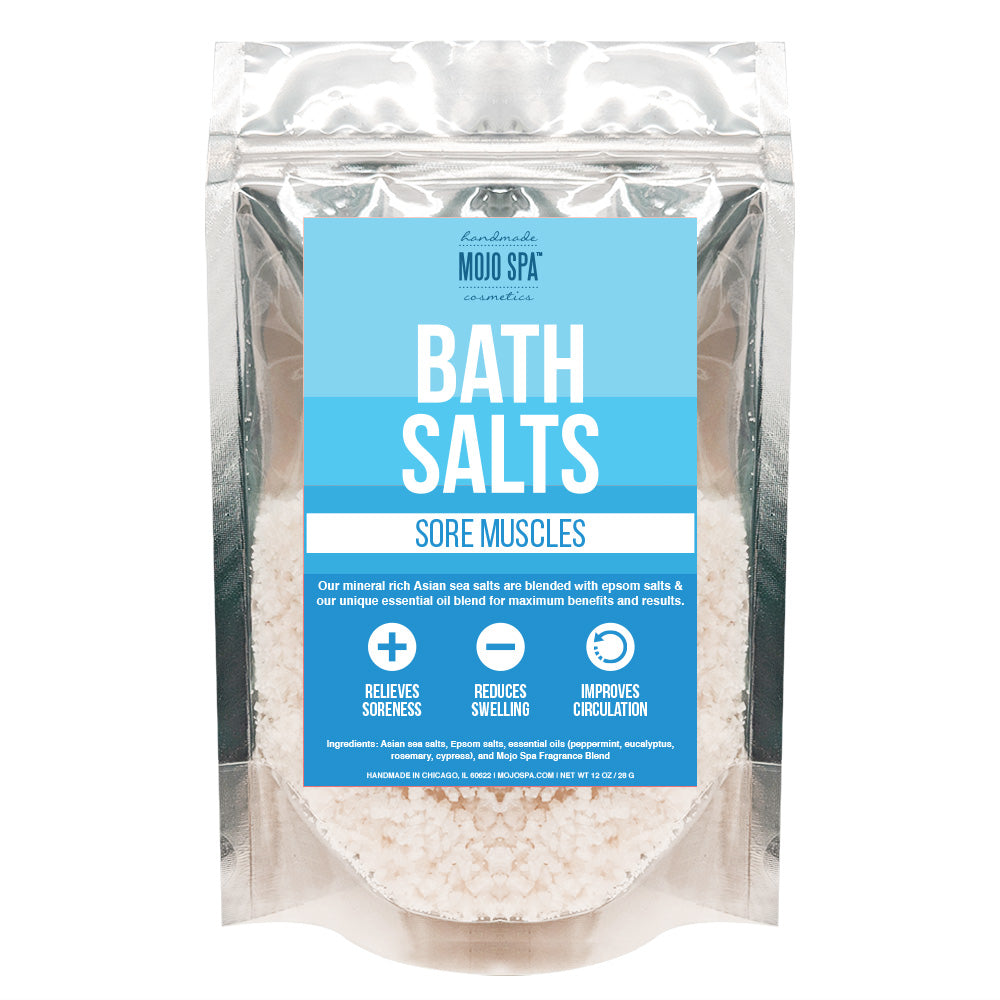 Mojo Essentials Collection