Tuned Up Balancing Bath & Body Oil
Regular price

$0.00

Sale price

$24.00
Give your body a TUNE UP. Make sure your body is running to its full potential inside and out with an intensive moisturizing & rejuvenating body oil. We utilize aroma and sound therapy to help balance the electric current flowing through your body. The oil is energized with various sound waves which allows the oil to vibrate much like crystals have different vibrations. When this vibration pulses into skin and then is carried throughout the body it allows you to feel better as a whole so you get more out of your life.
Ingredient Benefits
Grapeseed Oil: Reduces the appearance of wrinkles and acne, even on oily skin.
Coconut Oil: A light, non-greasy oil extracted from the meat of coconuts that creates a natural barrier on skin to prevent moisture loss, and gives skin a shiny, healthy-looking glow.
Rosewood Essential Oil: Balances out the skin, moisturizes, promotes healthy-looking skin.
Lavender Essential Oil: Provides a calming scent which is excellent for the nerves. This oil also contains anti-inflammatory and anti-fungal properties.
Directions
Ingredients

Coconut oil, grapeseed oil, essential oils of (lavender, rosewood, spearmint, clary sage, vetiver, ylang ylang, Peru balsam), fragrance
Share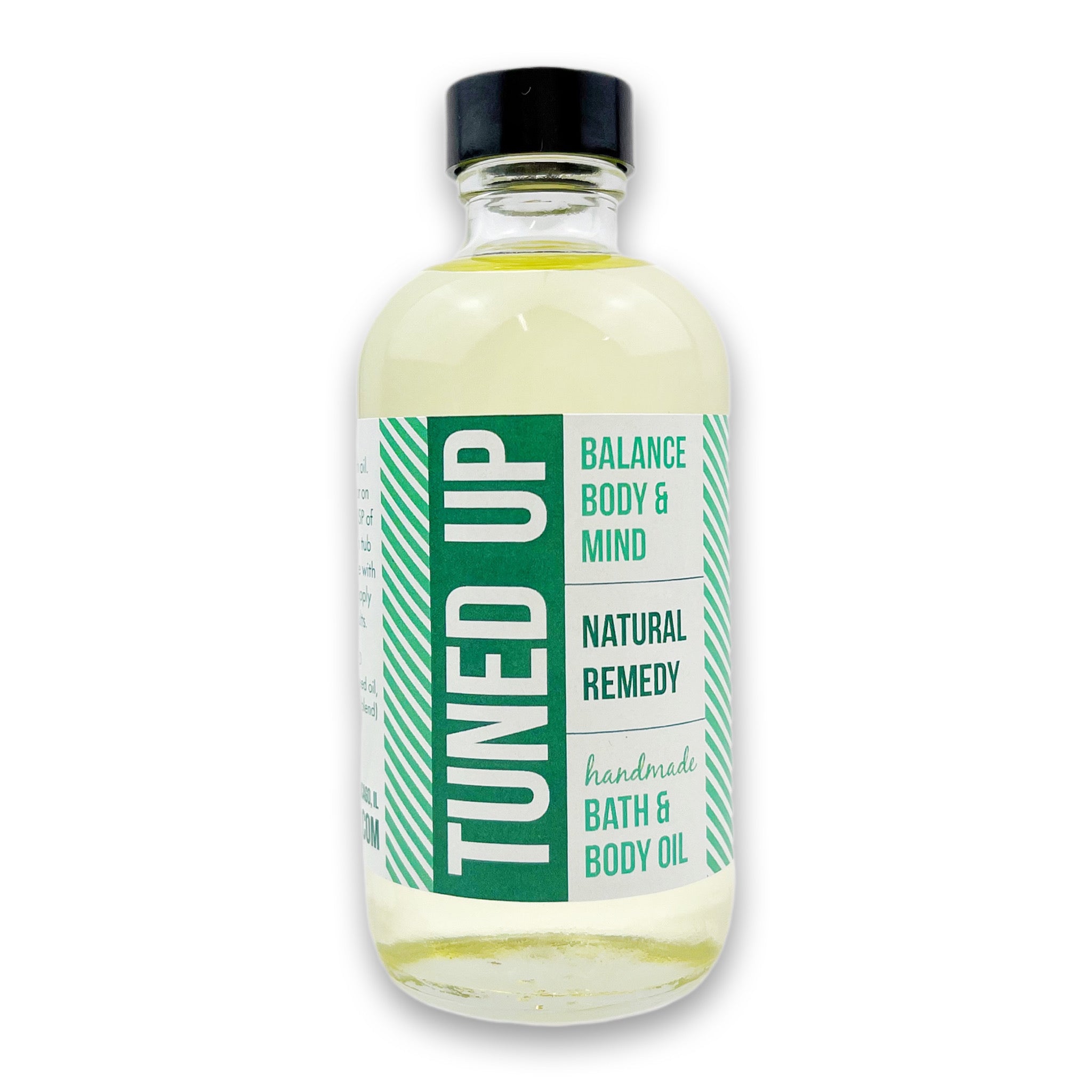 Natural Remedy Collection