Light a Fire Under My @$$ Soy Massage Candle
Regular price

$0.00

Sale price

$32.00
Feeling lazy or in a slump? Can't get what you need done? Fire up that motivation with this clean burning soy massage candle. As it burns, say the motivating affirmation, smell the energizing, fresh aroma of clean linen, cashmere, juniper, sage, and massage the ultra-moisturizing melted soy cream to help you feel focused to start accomplishing your tasks. A great motivational and witty gift to give students, coworkers, friends and family trying to ace that exam, get that promotion, or start accomplishing their goals! Makes for an ideal unisex gift for both men and women for graduations, birthdays, and the holidays. Lab-inspired packaging with a sleek black-and-white design complements any type of modern decor.
What Makes It Special
SCENT: Juniper, Sage, Cashmere, Clean Linen.
WHAT MAKES IT SPECIAL: Uniquely formulated to melt into a luxurious body cream for an ultra-moisturizing treatment for the hands, feet, and body. Skin-safe formulation, all-natural, clean-burning, paraffin-free, cruelty-free, paraben-free. Burns cleaner, longer, and more evenly than traditional paraffin candles. Hand poured with a blend of soy wax, plant-based oils, premium fragrance oils, and all-natural eco cotton wicks. Positive affirmation written on the label to say each time you apply.
HOW IT WORKS: Light candle and let burn for 15-20 minutes. Extinguish flame and dip fingers into the pool of warm melted soy wax and along the edges. Massage into hands, feet, and other dry skin areas on the body for a deep hydrating, skin softening treatment. Natural alternative to a paraffin wax treatment. Great for spa clients, at-home self-care, or couple's massage.
CANDLE INFO: 7.7 oz Clear Glass Jar | Jar Size: 2.75" x 2.75" x 3.5" | 226 g Net Weight | 40+ Hour Burn Time | For Use On Body ONLY | Do NOT Touch Flame.
Directions
Ingredients

Soy wax, soy shortening, stearic acid, fragrance
Share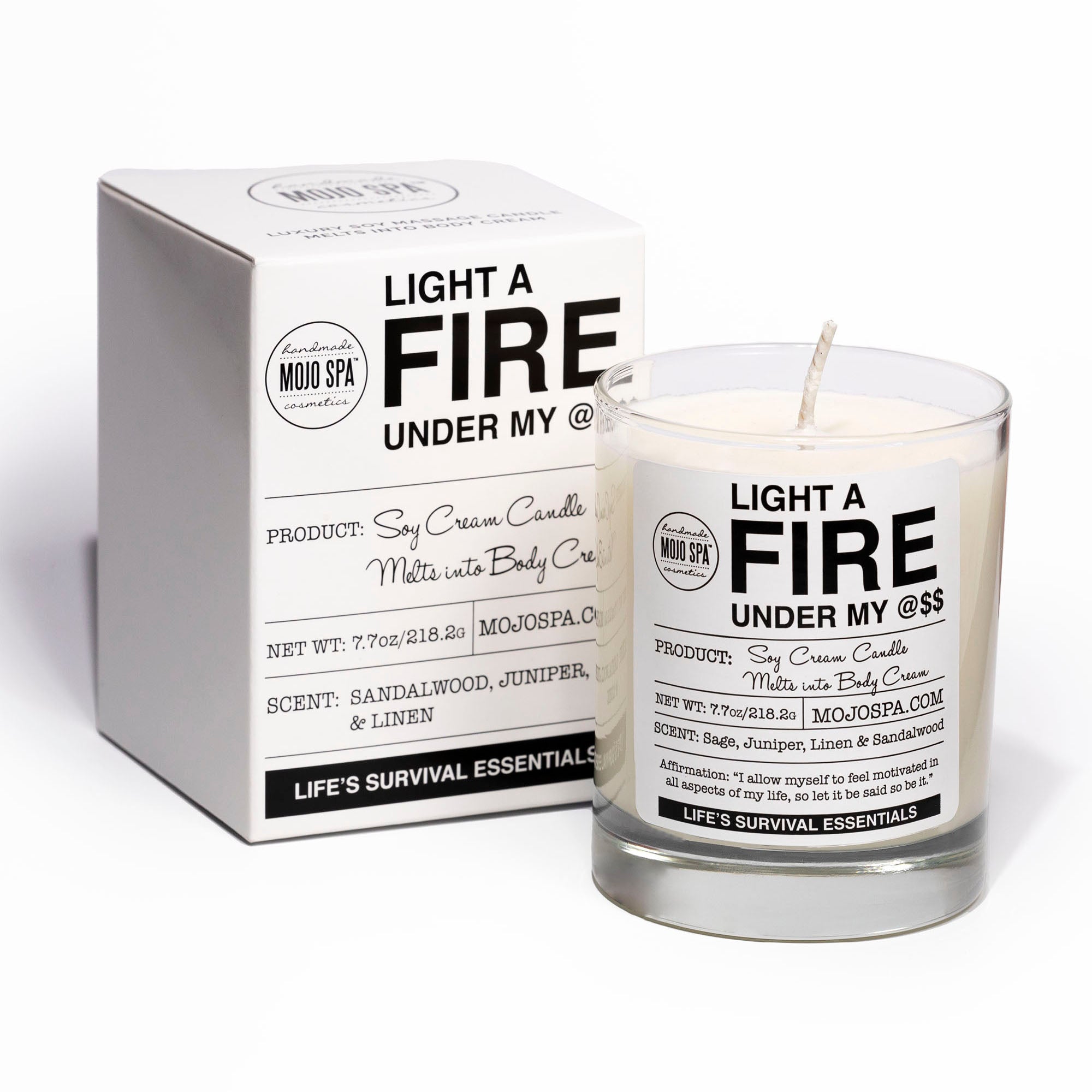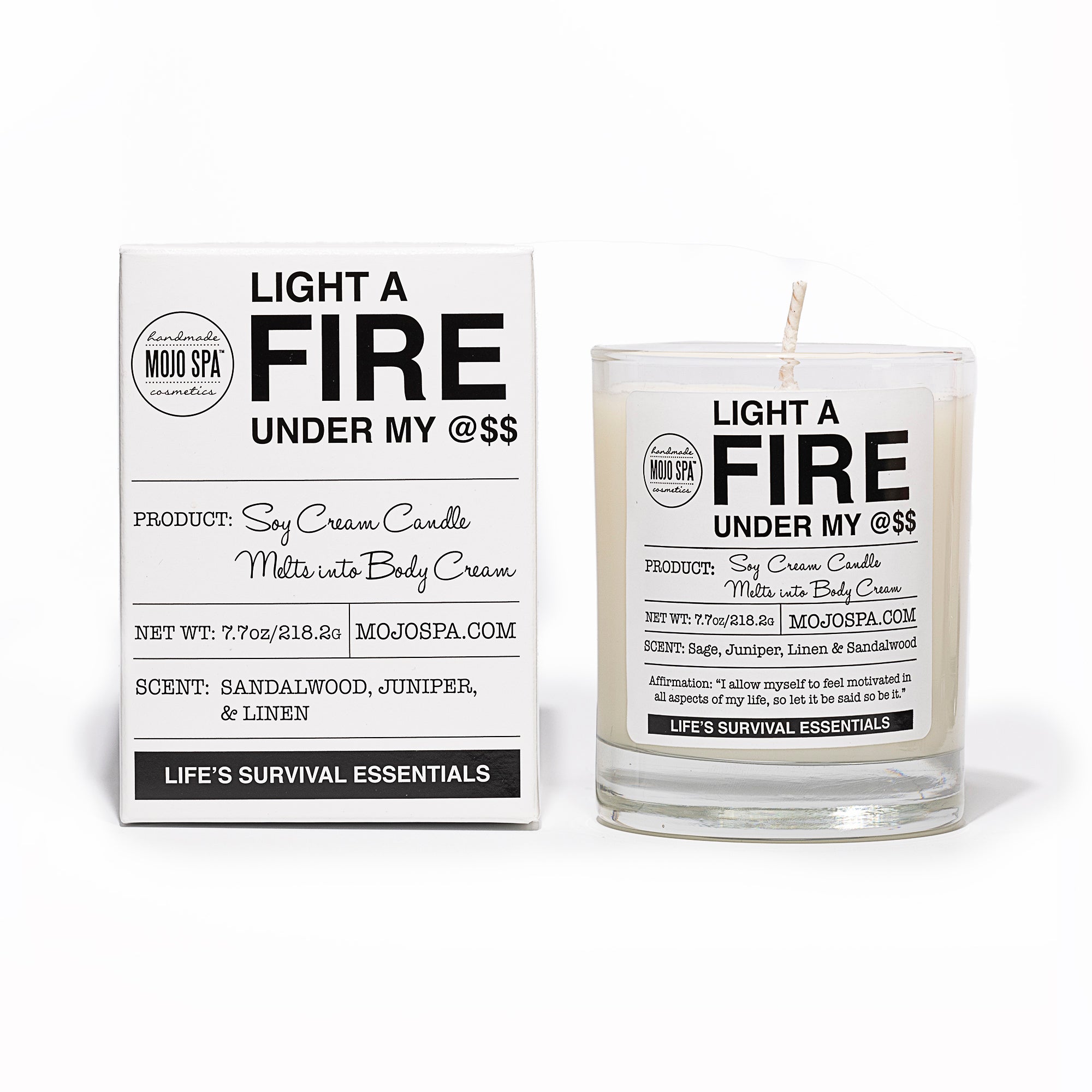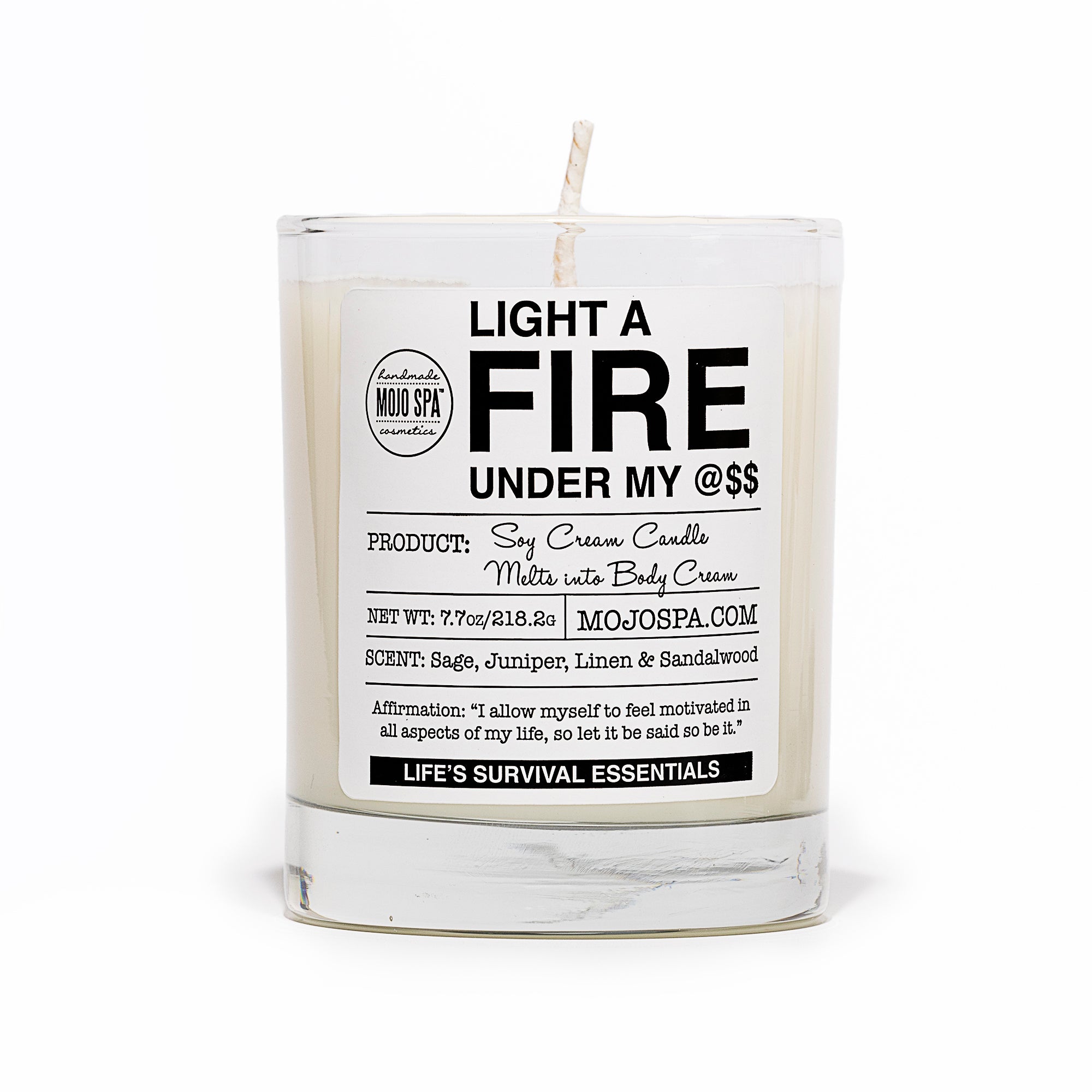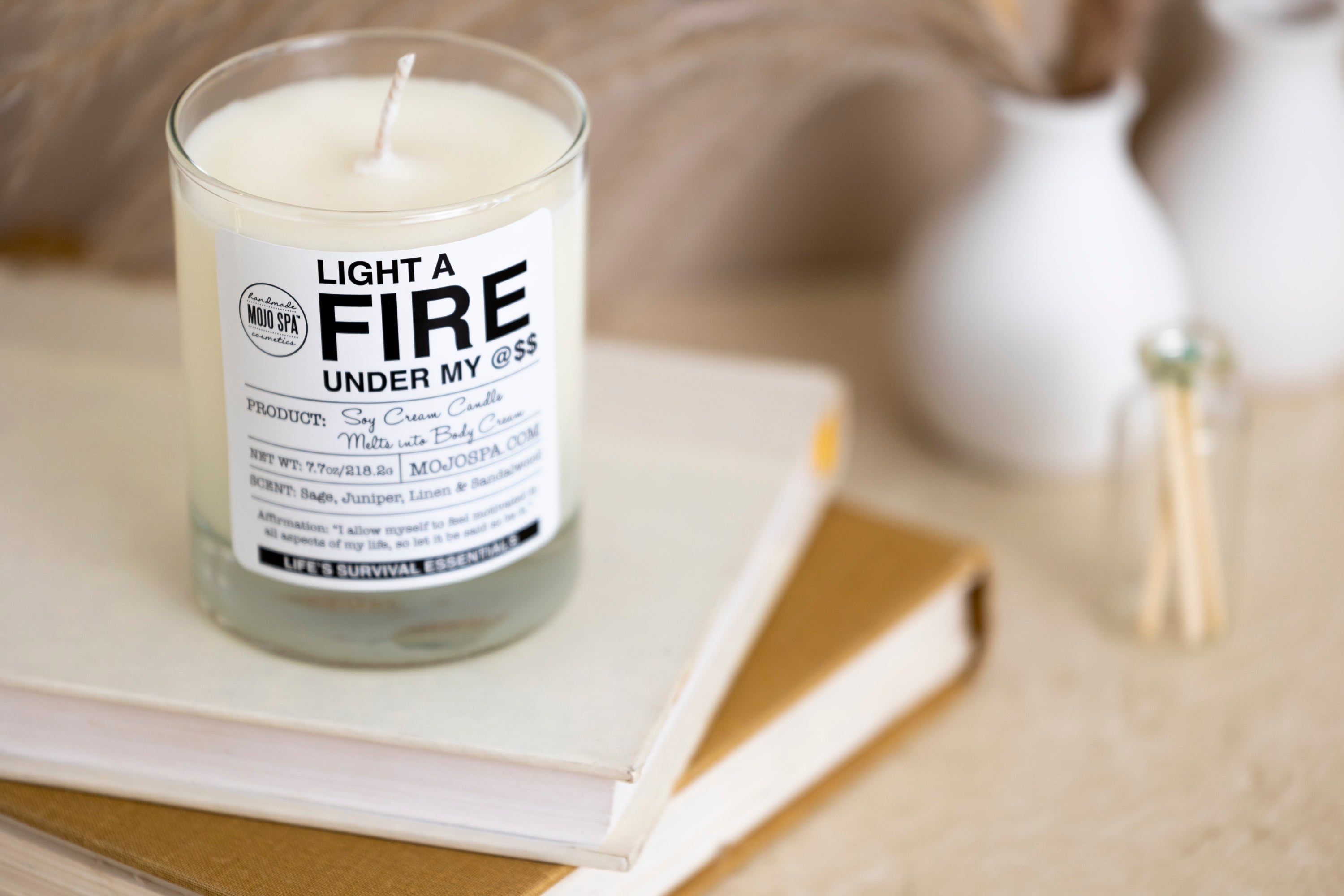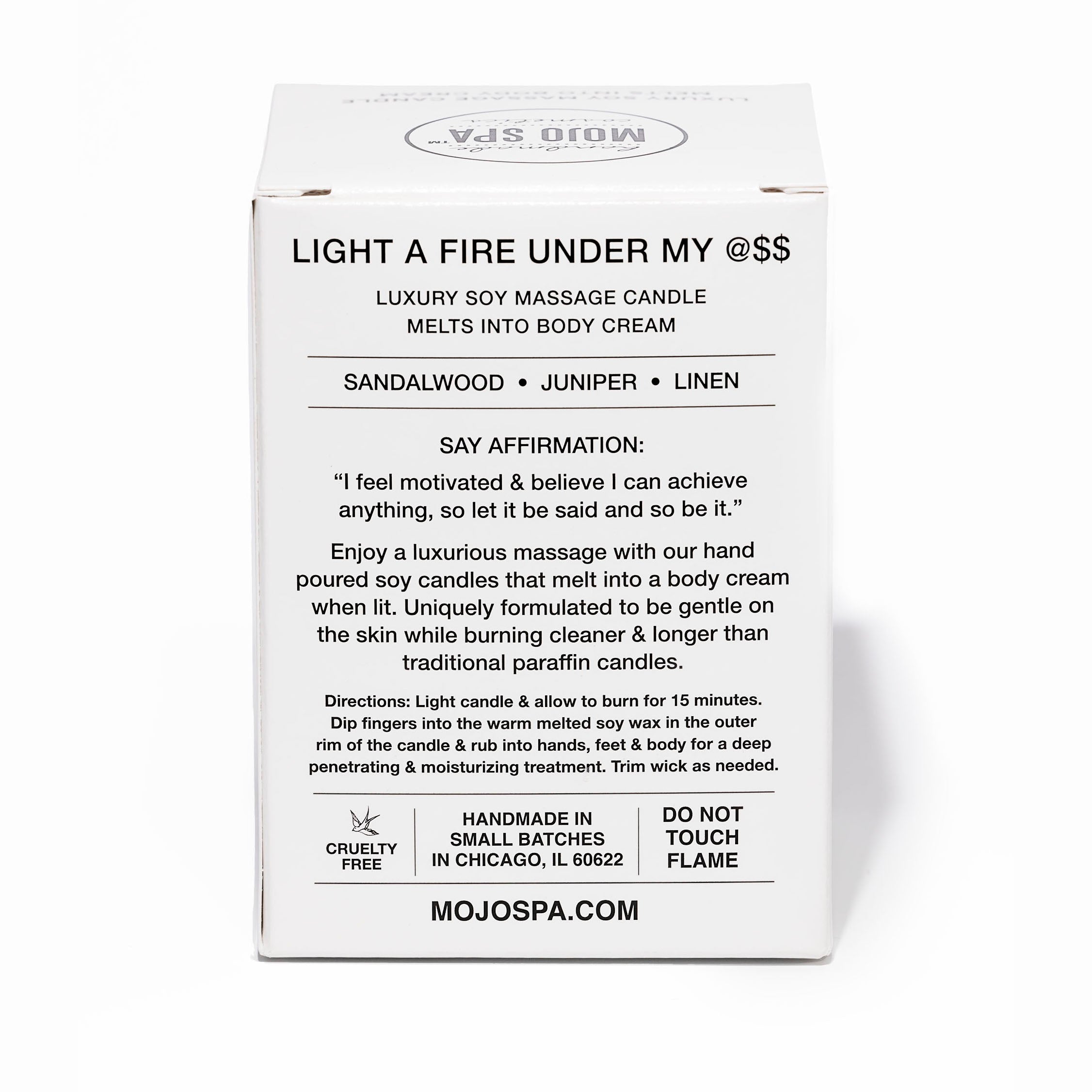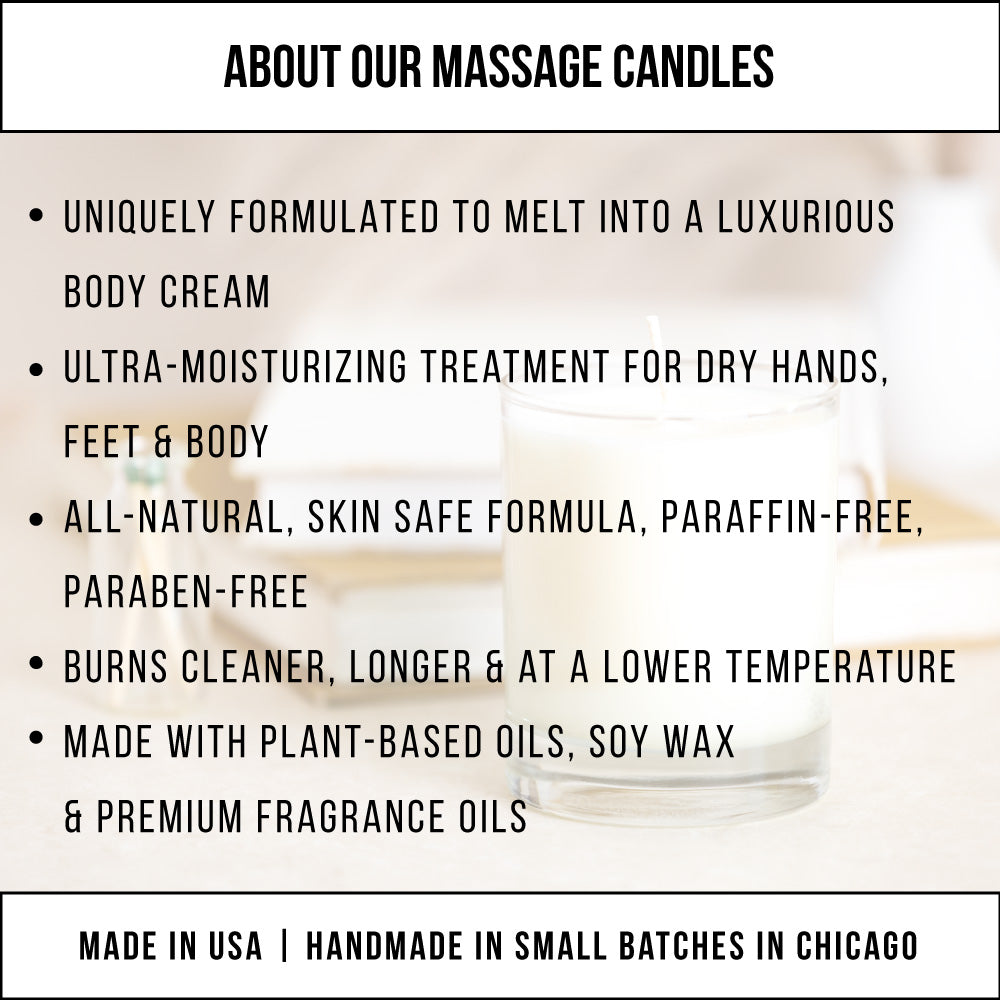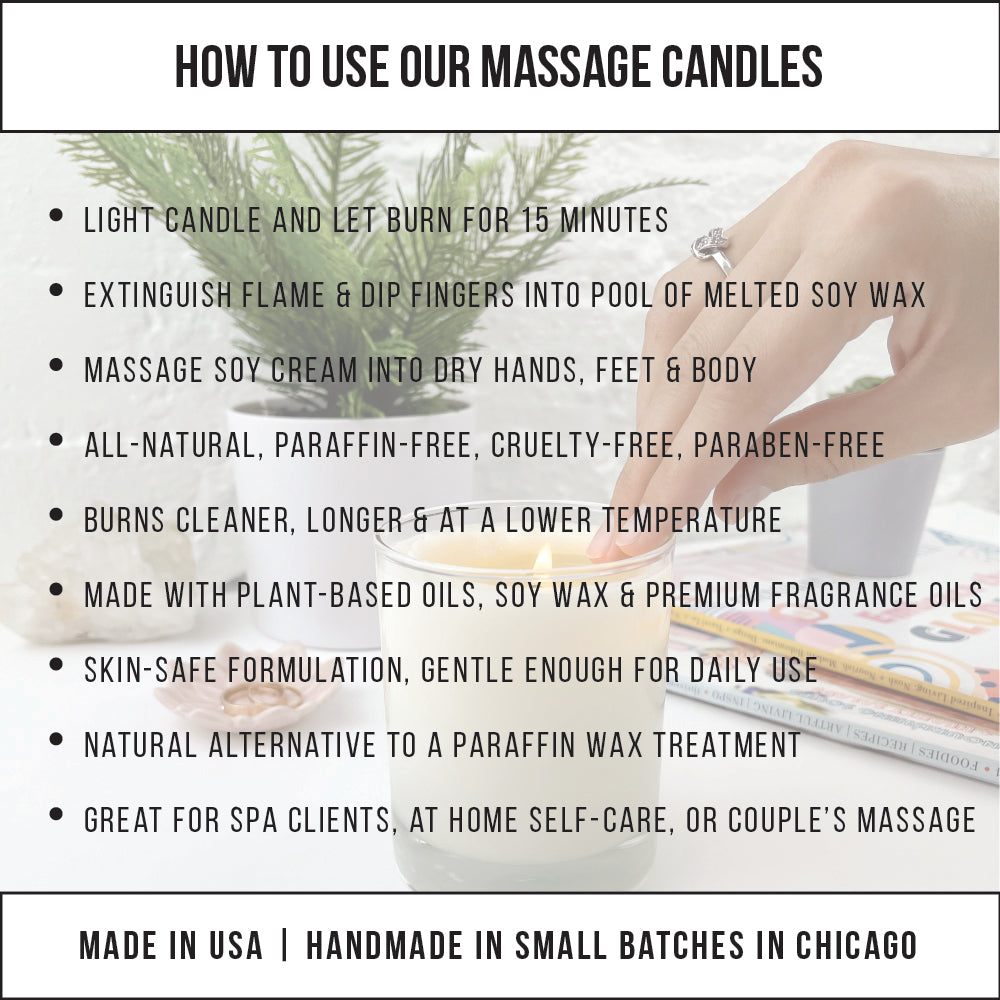 Life's Survival Essentials Collection