Detox & Weight Loss Bath Salts
Regular price

$0.00

Sale price

$23.00
Our mineral rich Asian sea salts are blended with Epsom salts to help relax you, reduce muscle tension, and eliminate toxins from your body. Our unique essential oil blend helps the body release extra water retention, boosts the lymphatic system, and helps detoxify by removing impurities. For maximum effect, take bath salts as often as possible combined with a healthy diet & exercise.
Ingredient Benefits
Sea Salt: Contains high levels of potassium which regulates the skin's moisture levels, magnesium which promotes healing, and bromide which has a soothing, relaxing effect. Also used to relieve aches, pains, and skin conditions like body acne, psoriasis, and eczema.
Lavender Essential Oil: Provides a relaxing scent.
Lemon Grass Oil: Rejuvenates dull skin, helps clear up acne, and is calming, detoxifying, and disinfectant, while helping with aching, sore muscles.
Ginger Essential Oil: Absorbs easily into the skin to help improve circulation & relieve muscle aches. Possesses anti-inflammatory properties and detoxifies the body.
Directions
Ingredients

Asian sea salts, epsom salts, essential oils of (grapefruit, lemongrass, lavender, juniper berry, ginger, sage), fragrance
Share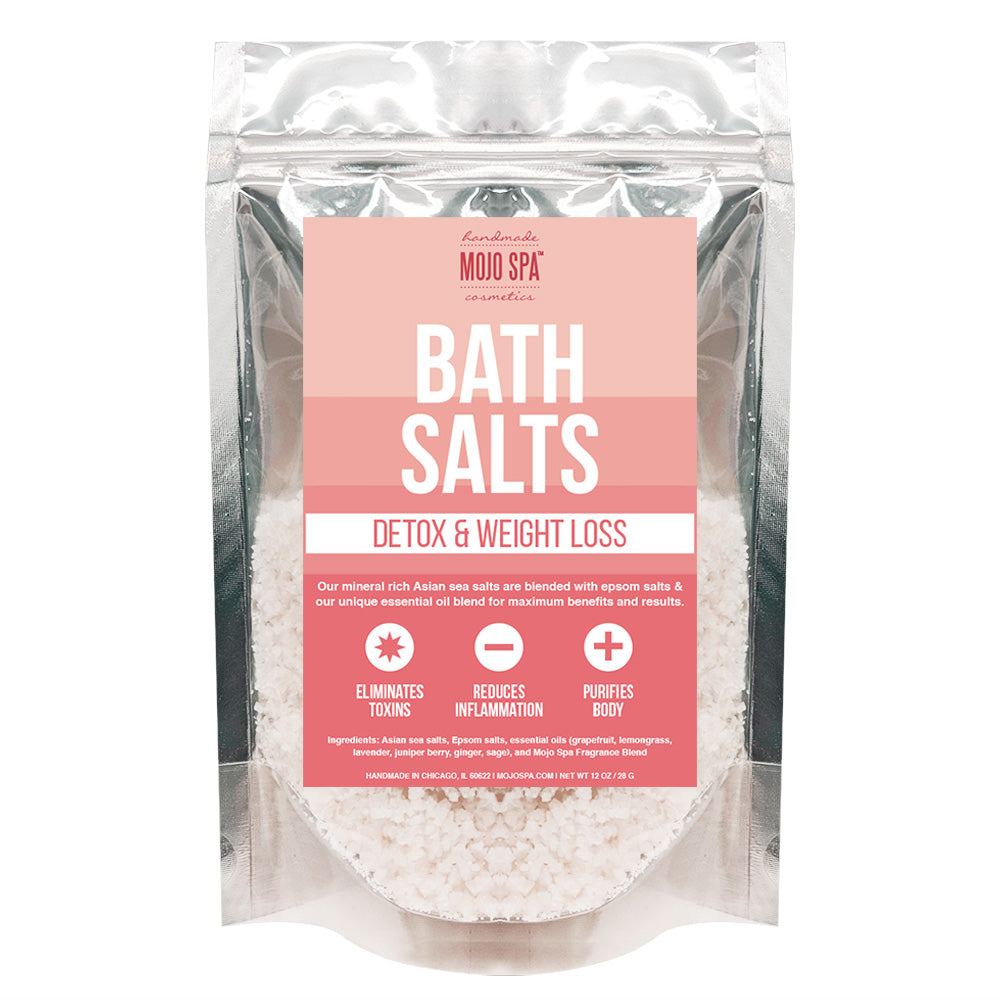 Mojo Essentials Collection